Lucrative Careers Coaches' Blog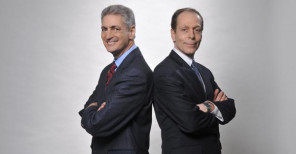 Posting Resumes on Job Boards: Shortcut to Nowhere
Are you busy posting your resume on all the job boards? Maybe you tell yourself, "What an easy way to get hired! I can just kick back and wait for employers to call. None of this uncomfortable networking for me!"

Aug 5, 2017
by
Risks That Advance Careers...And Make Life Amazing
Not everyone is cut out to initiate, to strive for the new and vital, to improve and innovate. But if you are, what are you doing for your company, your industry, and yourself? Have you had the courage to share your ideas and take action?

Jul 12, 2017
by
xxxxxx
Click on the No Photo Chosen placeholder to add an intro photo, then add a brief intro here and save the changes. After that, click the article title to continue to the article page to add the rest of the content.
Jul 12, 2017
by
Great LinkedIn Feature That Advances Careers
When LinkedIn created their latest "upgrade," this feature disappeared. But it's not dead and gone. They just hid it somewhere you would never think to look. Don't ask me why. I'm baffled too.
Jun 30, 2017
by
How to Make Sure Reference Checks won't Eliminate You

Arghh! You were sure the job was in the bag, but they hired someone else. Did the reference check eliminate you?
Apr 27, 2017
by
Blog Articles