Executive Resumes
In just 7 seconds, your resume will grab the boss's attention
--or not
.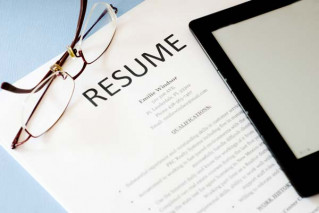 And you only get those 7 seconds if your resume isn't lost forever in an electronic database--never to be seen by humans.
When your career is on the line, make sure you are at your best.
I'm a published professional writer with 20 years of resume writing experience. I take the time to interview you and do the job right, producing custom-crafted Executive Resumes.
No forms to fill out.
No boilerplates.
I do them right.Let's talk today.


Here's the kind of feedback I get. A client recently shared these two emails she received after sending the resume we developed:
"Marci, I just left the Executive Director a voice message... [telling] her I have a fabulous candidate for the Director's position...Great resume by the way!"
"Marci, Your resume looks great. I would hire you in a minute. As you know, I am ready to support your application for this position in any way I can..."
The resume sets the tone for the campaign.
A mediocre resume is the sign of a mediocre job campaign. Most people with dreadfully dull resumes don't make great impressions in person either. They haven't thought through their message.
The boss is in a bored stupor from reading other people's resumes. Send a resume that wakes him up!
Testimonial


"Ironically, with all the networking I did, the employer found me on LinkedIn--my resume and LinkedIn profile were a perfect match. Thanks, Steve."

Dan Herrmann
Hired at AFCO Credit Corp.