Lucrative Careers Coaches' Blog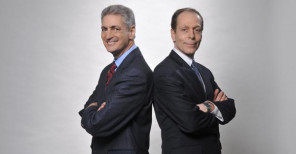 New Job Isn't What You Expected?
Have you gotten an exciting job offer only to find the job isn't what you discussed? You're not happy about it?
Aug 14, 2016
by
Introverts: Tired of Losing Job Interviews?
Let's face it, introverts: the extroverts are crushing you in job interviews. But you don't have to lose.
Aug 9, 2016
by
Leave Your Job--Before you're Fired
"I'm sorry, but we won't be needing you any more," said Tim's boss. Tim was floored because he hadn't read the signs warning him that this was coming. In hindsight, they were as plain as day.
Aug 3, 2016
by
Before You Lose Your Job--Take Action
You could be fired on let go with no warning. Are you prepared?
Jul 20, 2016
by
Beware! Resume Scams Are Common
We got a call from a man who asked if he had been ripped off by a resume company he'd found on the Internet. They'd charged him $800 to write his resume.
Jul 18, 2016
by
Blog Articles