Services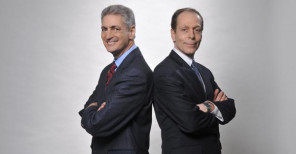 Starting a job search can be tough, overwhelming, and even terrifying.
Lucrative Careers' Executive Coaches
have helped hundreds of clients to find their way - and earned a steady stream of referrals. Satisfied former clients often send family members, friends, and colleagues.
To find out more, call today:
(847) 673-0339
or
Email us now
. Here are some of our services:
Career Action Plan Meeting
In this individual meeting, we'll spend two hours or so to focus on where you are, where you'd like to be, and what's in the way. We'll develop a plan to reach your goals.
learn more
Career Coaching
We've helped hundreds of people to land on their feet in new positions and new careers. Our work includes:
Developing sizzling self-presentations
Award-winning writing to produce exceptional marketing materials
Strategies that get you back to work fast
Lots of hand-on support. You're not just a number or passed from coach to coach.
Guidance to open innovative career paths; blending your career dreams with practicality.
Commitment to your success.
Skilled salary negotiations that help you get paid what you're REALLY worth. Too many people make LOTS for their company, but have ordinary compensation packages.
Job Interview Coaching
Our insightful, Interview coaching session provides astute training in the five types of questions in job interviews and how to nail them. Clients often tell us our coaching was instrumental in landing the job.
learn more
Executive Resumes
We help you transform your resume into a document that grabs attention, lands the interview, and serves as a powerful interview management tool.
learn more
Powerful Linkedin Profiles
Linkedin is the new job marketplace. We transform bland, lifeless profiles into ones that impress colleagues and others who can lead you to your next job.
learn more
Innovative Marketing Materials
We guarantee your competition isn't providing a Special Report to potential employers. 1on1 Career Coaches take you beyond the 1950's model of sending resumes. Your competition won't stand a chance.
learn more
Salary Negotiations
First, don't let salary questions derail your candidacy. Then, earn what you're worth. Too many people are making BIG money for their employers, but taking home ordinary pay. Win the Salary Negotiation battle for dollars, benefits and perks.
learn more