Does Your LinkedIn Profile Stink?
Does your profile make you look
Ordinary? Mediocre
?
Downright bad?
To get ahead, you need a profile that makes you look as great as you are...so the right people find you AND want to talk.
FOR A FREE EVALUATION of your Profile

Have you spent countless hours polishing your resume, but neglected your LinkedIn profile. You're in good company. We see that a lot. But it's a
Big Mistake!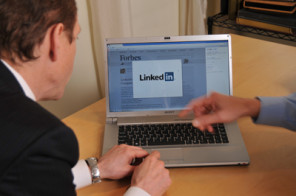 If your profile is bland and uninspiring, fix it now.
Employers & Customers may not find you
Hiring managers, potential clients, and recruiters often search for people on LinkedIn using keywords. If the keywords aren't present, they'll never find you.
Important people may be less than impressed
People who "check you out" on LinkedIn may turn away, unimpressed.
Also, attend our:

Including LinkedIn webinars