Testimonials
Our clients were unwilling to tolerate unfulfilling work or ineffective job searches. As coaches, we helped them get jobs that contain the sizzle of excitement and great compensation packages.
If you would like to get a taste of our one-on-one coaching, try our low-cost, 2-hour Career Action Plan meeting. It's an affordable step toward your future success, happiness and profitability. Many times, this meeting is all people need. Call today:
(847) 673-0339
—or
contact us now
.
Jeff Arnold, CEO Executive Director at Delta Mu Delta International Academic Honor Society

Jack and Steve are the consummate professionals and are "tops" in the career transition/coaching industry. I couldn't have been more satisfied with the way they shepherded me through a difficult and challenging time in my career search. It was the third time I had been in transition in my 35+ years of working and was the hardest because of my age (late 50's) and because I am at the narrow end of a very narrow field (executive/CEO level of trade associations and professional societies) and did not have the luxury or flexibility to move from the Chicago area. I have used a very large out-placement firm in the past and also tried to go it alone; however, their hands-on, personal touch made this experience much more productive and successful. It was well worth the very reasonable fee they charged and they stuck with me all the way to a very successful conclusion. I highly recommend them without any reservation! You can't go wrong!
Jonathan Fiur, Senior Marketing Manager

Steve's work as an expert advisor and effective writer/editor has been invaluable to me in reshaping my approach to my career. Steve is also very patient with clients who do not yet know what they want. His style is very collaborative, but he is firm and clear when he has an opinion he wants to be considered. I would definitely work with him again.
Dave Arenson, SVP/Senior Compliance Manager at First Midwest Bank

After being out of work for awhile, I went to my first meeting with Steve with some trepidation about whether he would be able to help me. Steve worked with me to come up with my key success factors, which ultimately was used to land my dream job. Along the way, Steve guided me with patience and encouragement, especially when I got stuck trying to refine my presentation of accomplishments. Steve is an excellent teacher and job coach and I highly recommend him to anyone looking for a new job or new career.
Darrell Willner, Senior Project Manager

Steve is an excellent Executive Career Coach who will assist you each step along the way. The workshops and cohort model are incredible tools that accelerate knowledge transfer, story building, and interview honing.
Jeff Schutte, Project Manager

Thank you for your counseling and support. You helped me improve my resume and showed me how to sell myself. I had been laid off for a long time and after I starting working with Steve I was able to land a job in 2 months. I would recommend your services to anyone looking to find a new position.
Eric Matiasek, Recent College Grad
photo not available
Hey Steve, I just got a job doing air quality testing for a company called ARI. I am supposed to start in August. Thanks again for the resume, a lot of the things you wrote were what they were asking me about in the interview.
Thom Duncan, Marketing Director

A colleague recommended Jack and Steve, and I am so grateful to have found them!

They make a great team: Jack has an uncanny ability to listen to a career history and to make the most insightful comments about a person's strengths and interests. And Steve is an expert at taking those insights and helping to form not just a targeted resumé, but the supporting stories that are at the center of their approach to interview preparation. I saw them work their magic not just on my own presentation, but on others in group sessions that they led, offering support and additional perspectives. Between them, they also have a remarkable network of executives across a wide range of industries, which they readily share.

Before I found my next job, I got laid off. But due to their coaching, I was already actively networking and had been on several interviews. So the bad news turned to great news just three weeks into my severance package time, when I received a job offer that has become my dream job.

I encourage you to check them out with a consultation. It could be the best first step you take.

Guy Newhouse, Engineering Project Manager at Apple

My initial engagement with Steve Frederick and Jack Chapman was when my job was in jeopardy at a start up that was not succeeding. My ability to convey my value proposition to future employers and networking associates was in need of improvement. Steve and Jack were of great assistance in improving my resume impact, and to develop a 2-minute profile which clearly and concisely describes how I contribute to an organization.

While others close to me have read my resume over the years, the most striking comment I received on the update was "I finally understand what you do!"

Steve and Jack assisted me with preparation for conversations with people in the field, providing focus, good questions, and helping to ensure the meetings were productive and opened doors for me—and helping to prepare for job interviews.

The coaching from Steve and Jack helped me throughout my campaign and on into salary negotiations.
All the above contributed to me landing a great job at Apple within a few months of engaging with Steve and Jack.

If you need career help, these are the guys you should be using.
Cliff Locks, Managing Director Investment Capital Growth

Steve,

You're amazing…the fine work you did for me on my LinkedIn profile has provided me great opportunities. I have a phone interview tomorrow for Reverse Logistics engagement in Chicago, this will be the third engagement in Chicago. The Digital Health business is moving forward, proposals are out and I'm networking with two large pharma firms, it's all coming together.

Let's stay in touch, as continue to build this out. I'm having fun. Thank you.



Susan Barbee, Human Resources Consultant
photo not available
Laura R, Senior Marketing Analyst
photo not available
When I decided to work with Jack and Steve, I was stuck in the wrong job and felt extremely discouraged. Right from our first meeting, and during the span of a few weeks, they worked with me to design a plan that was tailored to me and my specific career goals. It made a world of difference to have the support of a career coach, especially during the many times I felt like giving up.

Jack and Steve were there every step of the way guiding me and providing much needed encouragement and support. I was always able to reach them by just simply picking up the phone or sending a quick email. I relied on their expertise and experience on countless times when I had to make important decisions during my job search. Having my own career coaching team gave me the confidence and motivation I needed to make the move and not settle for anything else than my dream job. Today, I am working for a leading company in an industry I find absolutely fascinating and I have Steve and Jack to thank for helping me get here. I look forward to continue working with them as my career progresses.
Michael Frame, Real Estate Management Specialist

I had over 20 years tenure with my company, and had planned to retire from there. Then came a a number of rounds of layoffs. Though I survived the layoffs, my position no longer felt secure. I started to work with you, looking on our work as an insurance policy. It gave me the Nth degree peace of mind.

When I was ultimately let go, your help and support kept me from going to a dark place. Without our work, my life would be so different. Today, I'm well into my search and getting project work and have several good connections with potential employers. My colleagues waited till they were laid off and then took the outplacement services my company provided. Those services do not have the personal touch you provide that leads to the most valuable contacts, security, and peace of mind. Your individual professional guidance has been invaluable. I thank God for Jack and Steve. It is money well spent.
Andrew Hottell, Strategy and Transformation Executive

Thank you for the counsel and support you provided during my recent job search.

When we began working together in the fall of 2009, I had been unemployed for six months and was floundering in my job search. I believed that my resume and my self- promotion were as good as they could be.

You helped me to examine my strengths, investigate my experiences, and to craft my messaging. You also provided structure for my searching and networking. Most importantly, you provided objective support during the times when my search was not proceeding in the direction and at the pace I wanted. Most recently, you encouraged me and helped me to restart my career search after my cancer treatment.

I am now cancer-free, and have a terrific new position. I have accepted a role as Assistant Vice President of Strategic Initiatives For The Hartford Financial Services Group in Hartford Connecticut. I have responsibility for developing strategy and driving change programs to improve a $3 billion business unit. You helped me stay focused on what I wanted and I've gotten it. Finally, I relied heavily on the materials in Jack's book to negotiate my salary, short and long-term incentives, and relocation package.

We have had a very successful partnership, and I wish you all the best.
Kathy Hartung, Executive Assistant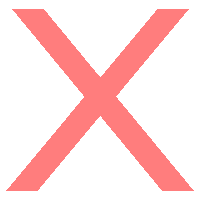 Before working with Steve, I had a resume that was accurate, but filled with jargon - and it didn't show me at my best. Some of my greatest accomplishments either weren't on the resume or didn't come across clearly. Together, we created a new one that is engaging and really speaks to the essence of what I do, complete with concise descriptions of my most significant achievements. This and the other career work we did together, helped me get hired within just a few weeks. I'm excited to be starting at a company where I see a lot of room to contribute and grow as a professional.

Steve's guidance was invaluable in bringing focus and calm assurance to what had previously been a scattered and uncertain approach.
Dan Herrmann, Senior Business Development Officer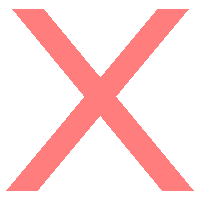 When I was referred to you, I'd been working with a job coach on a limited basis, while my job at the time was taking a turn for the worse. I had just received a 60- day warning letter from our new management team.

It was time to take control of the situation and commit to a program that was solution-based instead of reaction-based. I met with Jack and Steve and committed to the program. The money was tight, but I needed to add my own skin to the game.

We first worked on a program to save or at least prolong my current job. This was a departure from my initial instinct to just hide and live in fear. Jack had me write action plans for my employer and keep constantly upbeat and engaged. This prolonged my job for and additional month or two and assured me of my severance. Had I not been proactive and positive, at Jack's suggestion, I very well would have risked my severance and references.

I worked with Steve and Jack to reconstruct my core strengths. This provided me with insight insight and confidence in myself, enabling me to stay positive and focused in my search and interactions with employers and networking interviews. We upgraded my resume and LinkedIn profile and practiced interviewing skills, then put together a simple marketing plan. I soon secured a job at Allstate as Affinity Sales Rep for their Emerging Business Unit. Ironically, with all the networking I did, I found this job using LinkedIn--my resume and LinkedIn profile were a perfect match. Thank you, Steve. With your help, I negotiated a competitive salary, bonus and benefit package.
Steve Timothy, Regional Director, American Cancer Society

After being laid off from last position, I was angry and uninterested in any kind of work. I spent a good three months doing everything possible to avoid looking for another job.

Finally, I realized that I needed a push to get moving in a positive direction. That came from both of you. Having worked with you before, I knew what I needed to do, but, to get it done, I still needed the encouragement, support and focused discussion that you help facilitate.

Today, I started my new job at the American Cancer Society, serving as a Regional Director of Income Development for the Chicago Division. I finally have a position with the resources I need to do a great job and be successful, something that was missing in my last two positions.



Elizabeth Martin, Risk Management Executive
photo not available
As you know, I worked with you twice.

The first time, I was underemployed and confused about my career direction. You recommended contacting a previous employer about a sales job. I was reluctant, but followed your advice. It led to a great 10-year run in the risk management industry.

When I needed your help again, I reached out for an initial meeting, then decided not to work further. I made all kinds of excuses. This was a huge mistake.

I found myself sorely unprepared when the business went south. I was laid off with no plan and no support. I tried the internet, past contacts, job fairs…nothing worked. I was on my last bit of savings when I contacted you. Within a matter of weeks, I had several high level interviews. You helped me articulate to employers what I am truly good at.

You also helped me explain my current situation in a professional, understandable way. I soon landed a career position in a consulting firm, making more money than ever dreamed of making, with the potential of even more. You helped me pull my career together, and I am grateful for all of your help. You will remain a part of my career team for the remainder of working life.




Dana Bly, Chief Financial Officer
photo not available
Although we only worked together for about six weeks, you gave my job search an amazing boost. While it's true that I had been working hard on my campaign before I started with you, you get a lot credit for helping me land a great position in this tight job market. You see, I had never really had to look for a job before. Jobs always found me—and no one had ever let me go before. Then, there I was, out on the street.

I'm good with networking, and I thought I was selling myself well. When I started working with you, however, I realized I was fooling myself. Your astute questions and prodding helped me to elevate my self presentation to another level. I did so much better in job interviews because you coached me on putting life and color into my presentation. I wasn't aware that I was sounding so dreadfully dry and technical. Plus, you earned every penny I paid with just your salary negotiations coaching. Thanks so much. It's great to be working again.




Jim Redlich
photo not available
Our meeting was crucial to me focusing my efforts and clarifying my vague understanding of my own strengths and interests. Soon after, I had four interviews in two weeks. Although they did not all result in offers, I had taken control of the process and knew what I was attempting to do.

Your observations and advice provided me the direction I needed to use my time and resources to the best advantage. Thank you for setting me straight and for giving me the insight necessary to get the job done.




Donn P. Raabe, National Association of Realtors
photo not available
It is with a lot of joy, excitement and a bit of apprehension that I want to share with you that I have accepted a position with Sunbelt Business Brokers. As a business broker, I will be facilitating the sale of businesses in the $1-5,000,000 range, and will be handling all the company's real estate transactions.

For over a year, I had been looking for a job the traditional way. I was getting nibbles and bites, but the longer I looked, the more my attitude and self-esteem slipped, and unknowingly (or not), I began living down to my expectations. Finally, I bit the bullet and told myself I couldn't do it on my own and sought your help. It was the best decision I could have made and wish I had done it sooner. I can't recommend you enough. You have certainly given me my money's worth.

Sincerely,

Donn P. Raabe


Mike Mostardi, Regional Director, Advanced Technologies Group
Boy, did I have my doubts, but as you suspected all along, I found something while assembling my business plan. I cannot believe it happened like you said. In the end, I feel simply trusting both of you is when I finally started seeing results.

When I came to meet you, it was quite reluctantly. I was worn down at my job and felt I was on a dead-end path. Spending money to find a job seemed like another dead end and wasted money. But I soon learned I was not simply finding another job; I was learning about myself and working towards THE job or THE opportunity.

In my new job, my title is Senior Account Manager. I will be selling facility management software solutions to hospitals, higher education institutions, and commercial buildings. I am nervous, but excited about learning sales/selling as this will help round my skills, should I ever decide to go into business myself.

Thank you Jack and Steve
- I am sure to be in touch as my career progresses.

Mike Mostardi


James Liddel, Senior Sales Executive

I want to thank you for the support, encouragement and direction you gave me during my career search.

This process has helped me not only redefine myself, but find myself again. Your process helped me redefine my goals and career objectives and gave me the confidence to continue moving forward when I really wanted to sit down.

My twenty-some years in sales prepared me for the biggest sale of my life — marketing and selling me. Without your help in defining the clear product definition of "Me," it would have been difficult to "get the order" this quickly.

I thank Steve for the inspiration, coaching and superb editing he provided to guide me to the next chapter in my career as Vice President, Global Accounts Development for Celsis International.




David Kaiser, Executive Coach, CEO

Before I started working with you, I had a great background, but my message was poorly focused and my networking was scattershot at best. I had worked only intermittently in the two years since completion of my doctorate. I needed help with determining my direction, creating a plan and rebuilding my confidence. Jack and Steve worked with me to identify my strengths, set my goals, and carry out a disciplined search process that built my confidence as it built up momentum. I am very grateful for their help and I am convinced that with their help I got a better job, and a better-paying job, than I otherwise would have.




Sarah Matthews
photo not available
When I first came to you, I was lost and frustrated. I had no idea what I wanted to do. All he knew for sure was that I certainly did not want to do what I was doing.

I thought I was a hopeless case, and too young to really benefit from your help. But Steve, with much patience and compassion, helped me develop a career identity. You gave me tools to evaluate my options and the discipline to focus on the things that really make a difference. You help me decipher a clear pattern in the jumbled and directionless mess I had made of my life. All at once, I knew passionately what I wanted to do. And within weeks, with your and Jack's direction, I was doing it!

I'm still reeling at the speed with which your methods help me find the perfect job, pay raise, and free ride through graduate school. Applying the same principles my personal life, I also found a fantastic new boyfriend. I can say without exaggeration that you help me turn my whole life around. Needless to say, I sing your praises at every opportunity. I can't think of anyone who wouldn't benefit profoundly from your help. Thank you so much.