Job Interview Tip to Prevent Disaster
Asking the right questions in a job interview can save you a lot of trouble in the long run. If you do this right, you can set yourself up to win. Failing to do this leaves you vulnerable to the possibility that you're being set up to lose.
It's not that the employer wants you to lose, but their lofty expectations may ensure that you will lose in their eyes.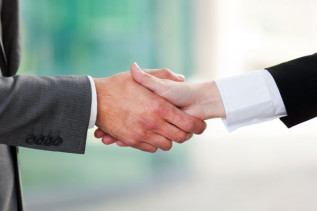 So it's important to get clarity around expectations.Here's how one woman got fired.
She interviewed with a mom-and-pop company to take over a role formerly performed by the owners. As time went on, she learned how badly the owners had mismanaged the function. She also came to realize that they were expecting that she would make everything right inside of a six months—an impossible task!
When the owners found that she could neither walk on water nor turn it into wine, they fired her. She had been set up for her to fail.
BE SURE TO ATTEND THE STREETWISE GUIDE TO JOB INTERVIEWING--Free Webinar on Monday, April 24.
More info
She had done nothing wrong--EXCEPT for two things in the interview:
She didn't gather enough information about the current state.
She didn't get clarity about the expectations.
Had she done these things, she might have declined the job: "Thank you very much, but I'm going to keep looking." Or she could have set it up to win.
One strategy is to lower their expectations. She might have said, "Well, here's what I think we could get done in the first six months."
OR
"I can get all that done in six months, but I'm going to need an assistant and a budget of $X,000 to accomplish this to your satisfaction."
Either way, she avoids the unpleasantness of getting fired for something that wasn't her fault.
Want to talk about your career direction or job search? Call for a no-obligation chat. 847 673-0339.
Apr 17, 2017
by