How to Be Powerful in Salary Negotiations
To be truly powerful in any negotiation, you must be willing to walk away.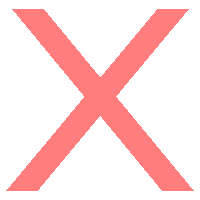 Sometimes, you can't walk away
I know--many times you NEED that job really badly and walking away isn't an option. Eating is sometimes more important than having the ideal job. That said, many people sabotage their immediate career by accepting job offers they should refuse. When they do, they often ignore feelings that something just isn't right.
Job interviewing is like dating
In any failed relationship or job situation, hints of upcoming conflicts often appear at the very beginning. Things that don't begin right rarely improve. Job interviews and salary negotiations are like dating--awful first dates usually don't lead to happy marriages.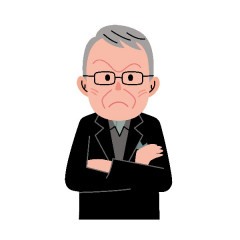 I apply for a job with Herman
Early in my career, I applied for a job, then called the boss (Herman) to follow up. In an icy tone, Herman said, "If I want to talk to you, I will call you."
After I hung up the phone, I thought, "That man sounds like a corpse."
Herman was downright rude
I did get the interview, and Herman called to offer the job. "The pay is $X,000, and if that isn't enough for you, we can just stop talking."
The pay was stingy, and I thought that was really a rude way to make an offer. Still, I was new in town and needed a job badly, so I swallowed my pride and took it. Things didn't get better. I couldn't stand work for Herman, and left after two months.
ARTICLE CONTINUED BELOW
########################################We fix careers and job searches
If your job search or your career aren't working for you, let's have a no-obligation chat about your situation. Call 847 673 0339 or send us a note.
#######################################
Belief in scarcity
Belief in scarcity is often the reason people take undesirable jobs. Even savvy job hunters sometimes get tunnel vision, failing to see opportunities beyond the immediate offer. Besides accepting inferior positions, they undermine salary negotiations. In business and love, the person with no other options is less attractive, and often gets poorer treatment.
We sometimes get calls from people who are looking for magical words to fix salary negotiations that aren't going anywhere.
Bob gets a lowball offer
A man we'll call Bob called about a job offer. He'd done his homework and knew the industry range for this type of position, and someone on the inside tipped him off to the range within the company. Bob was no slouch. He had a good track record of success and expected an offer at the top of the range--maybe higher. Instead, the offer letter from HR was rock bottom. It was downright insulting.
He wisely requested a face-to-face interview with the decision maker (we'll call him Dave), rather than talking to Human Resources. Dave told him the was too busy to meet, but could spend a minute or two on the phone.
Dave wouldn't even discuss the salary, so Bob tried to negotiate other things: extra vacation, tuition reimbursement, travel allowance, and so on. Dave gave a big "NO" to all of them, then told Bob he needed his decision by the end of the day.
The magic phrases
Bob called us, looking for coaching and magic phrases to turn around the negotiations. Unfortunately, sometimes there aren't any. Bob had negotiated well, but was unwilling to walk away from the offer. Dave wouldn't negotiate and wasn't interested in being fair. Maybe he detected that Bob wouldn't turn down the job. We gave our best advice, but cautioned Bob that if he wasn't willing to reject the job offer, he would lose a lot of his negotiating power.
Bob didn't want to hear this and accepted Dave's rather insulting offer. We wish Bob all the best, but think he made a big mistake.
Pay Close Attention to Signals From Prospective Employers
Employers should be on their best behavior during interviewing and salary negotiations. But Dave had given a lowball offer, was unwilling to take time to meet, was totally inflexible, and demanded a quick response. He displayed no respect. When Bob accepted the offer, he let Dave know that disrespectful treatment is acceptable. We think he can expect more of the same.
Pay close attention to the signals from prospective employers and your gut reactions during interviews and negotiations. They are reliable predictors of the employment relationship. If you don't desperately need the job, be willing to walk away.
Nov 1, 2016
by