An Expensive College Degree-And No Job
It Cost A Fortune To Put Your Son or Daughter Through College.
But now, you're worried. You hear the job market is tough and smart kids from great schools are working at Walmart and Starbuck's. They can't seem to find a decent job. So far, your grad hasn't done any better.

Almost Half Of Today's Grads Aren't Finding Good Jobs
The Bureau of Labor Statistics tells us that 48% of employed college grads are in jobs that don't require a four-year degree. A lot of them are moving back home--or thinking about it. Is your grad in the same boat?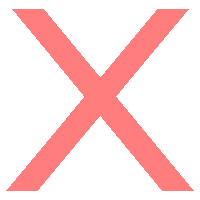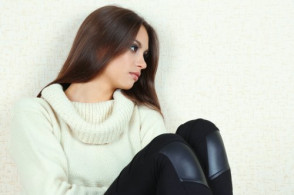 Maybe You've Seen Some Of This At Your House?
Ø David is motivated, but after dozens of online applications, he hasn't gotten a single interview. He's losing confidence.
Ø Monica, with her cum laude degree, has gotten several interviews, but no offers. What's going wrong?
Ø James hasn't been doing much of anything to find work, despite much scolding from mom and dad. Tension is building.
Ø Gina got an interview through Dad's friend. She got hired, but she doesn't like the work at all. She has no idea what she really wants.
College Doesn't Prepare Grads For Job Market Realities
University placement offices usually provide some general advice and maybe a workshop or two, but there's little personal attention. Grads are set free to blunder their way to a good job-if they can. It's like they're given an expensive fishing rod, but no bait or coaching on how to fish.
This Summer, We're Going To Help Just A Few Grads Find Great Jobs
During our slower end-of-summer time, we can offer the same one-on-one attention we give top executives to a limited number of grads, regardless of location. Since it takes time to do the job right, we're limiting this offer to just a few grads.
We Have A Special Package For Grads
This package includes many of the same services we provide for executives-at a fraction of the cost. You've invested in their education big time-a small additional investment can help make it pay off. Call us today to learn more or reserve a spot for your grad: 847-673-0339.
Employers love guys like this-but he didn't know it.
I helped a grad upgrade his (awful) resume. What he saw was a low GPA that he feared would turn off employers. I saw a young man who'd done full time work AND full time school, paying for his entire education-AND he'd participated in a sport--AND taken on leadership roles in activities. He found employers overlooked his GPA.
A few weeks later he wrote to tell me he'd landed and said,
"Thanks again for the resume, a lot of the things you wrote were what they were asking me about (during the job interview)."
You Want Your Grad To Succeed, But Aren't Sure How To Help
Sure, it's great to have your "kid" home again for a while, but let's face it. Being under your roof long term isn't working for her-and it probably isn't working for you either. She's been on her own and tasted freedom. She's been making her own decisions and mistakes, but now she's back home, feeling like someone clipped her wings. She lashes out and looks depressed.
You're Not Sure How To Help
You've looked over your son's resume, given your best advice, and maybe made a few introductions. But job hunting isn't your strong suit. You can tell him what YOU did-but you don't know today's best practices. Besides, it's tough getting him to listen. I know! My son resists most of my advice--just like I did with my folks. Sometimes, it takes another adult to help them find their way.
Give Your Grad One-on-One Attention-No Matter Where You Live
Jack Chapman and Steve Frederick are career coaches with a national reputation for helping people craft successful careers with great compensation. Many clients have sent their grads to us for career direction and landing that first job. It's rewarding to help grads start right so they don't suffer from prolonged unemployment or landing the wrong job.
Our limited spots for new grads will go fast, so reserve one today. Call 847-673-0339.
We Provide Tools To Use Throughout Their Careers
One dad recently said he wanted to give his son tools he can use throughout his career. We put him through some intense work and in just a few weeks, he landed a good-paying job. He's also built a solid foundation for his network-and he knows how to continue building it.
Our Special Package
We're going to provide a limited package of services--at a fraction of the cost a top executive would pay. Since we're a small practice that thrives on giving personal attention and doing the job right, we can't help everyone-so reserve a place right away.
For A Limited Number of Grads
We can help just a few individuals with the following:
Ø Articulate their strengths-Most college grads struggle to market themselves because they can't identify their key assets. We'll help them develop awareness--and powerful language to articulate what they do best.
Ø Direction and vision-Many grads have only a vague idea of what they want to do-or no idea at all. No wonder they wind up at Starbucks. We help them develop that vision so they can engage and have intelligent conversations with people who can help them.
Ø Verbal Presentation-Most college grads aren't compelling when talking about themselves. We'll help them develop a strong presentation that includes crafting a two-minute description they can give anyone they meet:
1) Their best skills
2) A strong illustration showing them in action
3) What they want to do next
Without these three things, people really can't help them much in their search.
Ø Resume That Sparkles and Speaks To Hiring Decision Makers-We've seen many grads with resumes that are formulaic, boring, and uninspired. We'll help them create a document that spotlights their skills and accomplishments and steers interviewers to those points.
Ø Unlock the Power of LinkedIn-Many grads are great with other social media, but don't know much about LinkedIn or how to make it work for them. We'll develop a profile that gets noticed and help them unlock the power of LinkedIn in a job search.
Ø Networking-Everyone knows you're supposed to network, but even a lot of adults don't do it well. Your grad will learn to systematically build a network that will be useful throughout her career. She'll be able to find the right people, get them to want to meet with her, know what to say during the meeting, and how to get referrals.
Ø Training to Master the Job Interview
Grads lose many job offers because they don't know how to answer interview questions that are often asked in code. We'll help them to recognize what the boss is really asking and to master the five types of interview questions:
1) How can you contribute?
2) Are you a good fit?
3) What is wrong with you? (protecting any weak spots, including inexperience)
4) Salary questions
5) Follow up
What's The Cost?
We will provide all that for just $1475. Payment plans are available. We can also provide additional help on a fee-per-meeting basis, if needed.
Our limited openings for grads will go fast, so reserve a spot today.
BONUS!
Also included in that low price is help negotiating compensation from Jack Chapman, renowned salary coach and author of the national "bible" of salary negotiations: Negotiating Your Salary: How to Make $1,000 a Minute. People call Jack from all over the world for his expertise in putting money in their pockets. Give your grad a heavy hitter in his/her corner when those awkward salary negotiations come up.
Questions? Concerns? Want to get started right away? Call Steve Frederick at 847-673-0339
Jul 29, 2015
by