Lucrative Careers Coaches' Blog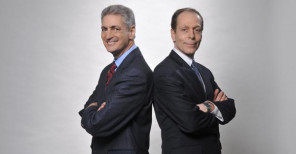 Retirement: The Terror of an Irrelevant Life
My friends are about to retire-and they're terrified," a man told me. Retirement looks attractive in our dreams, but it can be a tough transition. After retiring from a Fortune 500 company, Mark found himself feeling incredibly bored-and irrelevant.
Apr 9, 2015
by
Beware of the Dreaded Salary Questions
Nothing knocks you out of an interview faster than mishandling the salary question. The key to success is coming from a place of confidence: it won't be an issue if you're right for the job.
Mar 23, 2015
by
Swam: LinkedIn epic failure
Reposting this great article from John White. LinkedIn groups are a mega opportunity for networking and personal branding.(but) there is a huge glitch in the system that is causing a degraded user experience within all LinkedIn groups.
Mar 19, 2015
by
Knocking Age Discrimination Out Cold
Over 50? Employers ARE discriminating against people like you because of your age. It's a fact. We've developed a powerful tool that has helped clients knock age discrimination out cold--and to overcome other obstacles to career advancement as well.
Jan 30, 2015
by
Why NOT To Write Your Own Resume & When You SHOULD
We often write our resumes when we're not feeling good about ourselves. The boss has been abusing us for months, we might get fired, we've been tossed in the corporate garbage heap. we're feeling pretty beaten up. It's hard to write well about yourself...
Jan 27, 2015
by
Blog Articles